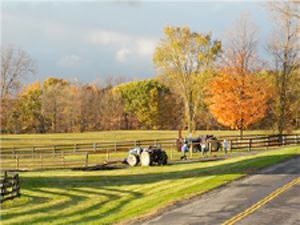 Did you know there are 583 farms in Saratoga County, New York?
There are roughly 78,800 acres of land in farms, with an average farm size of 135 acres. Farms in Saratoga County are family owned and operated and almost two-thirds report farming as their primary occupation. Recent market value of agricultural products totaled over $79 million.
Source USDA Census of Agriculture and NY Agricultural Statistic Service 2012.