On behalf of the Agricultural Promotion Committee, we'd like to give everyone an update on Sundae on the Farm. Many of you may have heard that due to a very challenging wet and cold cropping season, the host farm has made a decision with our committee, to cancel 'Sundae' on the Farm. This decision was made in order to alleviate pressure on the host farm and the many volunteers from the farming community so that they are able to focus on the planting and hay harvest season which will likely extend into late June.
This was not an easy decision. We plan to fund 5-6 Scholarship applicants this year and will be making that announcement at the Saratoga County Fair. Stay tuned for possible events in the works for later in the summer as well as future plans for 'Sundae' on the Farm 2020!
***CANCELED!!***
Join us on Father's Day 2019 at Clear Echo Farm for our annual farm tour!
800 Rte. 32 N., Schuylerville, Town of Northumberland
"Sundae on the Farm" is fun and educational for the whole family… a perfect way to spend Father's Day together. Free events include: tours of the dairy farm, children's activities, farm animals to see, horse-drawn wagon rides, live music, agricultural exhibits, and demonstrations by three area chefs using local farm products.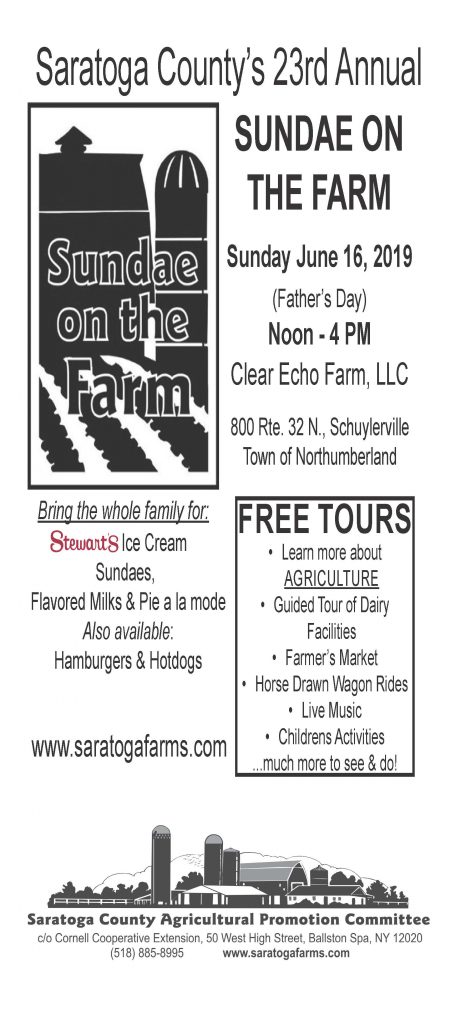 Did you know we have a scholarship for up to $2,000?!
Open to all college students who live in Saratoga County and are pursuing a degree in the agriculture industry!
Get your applications in now!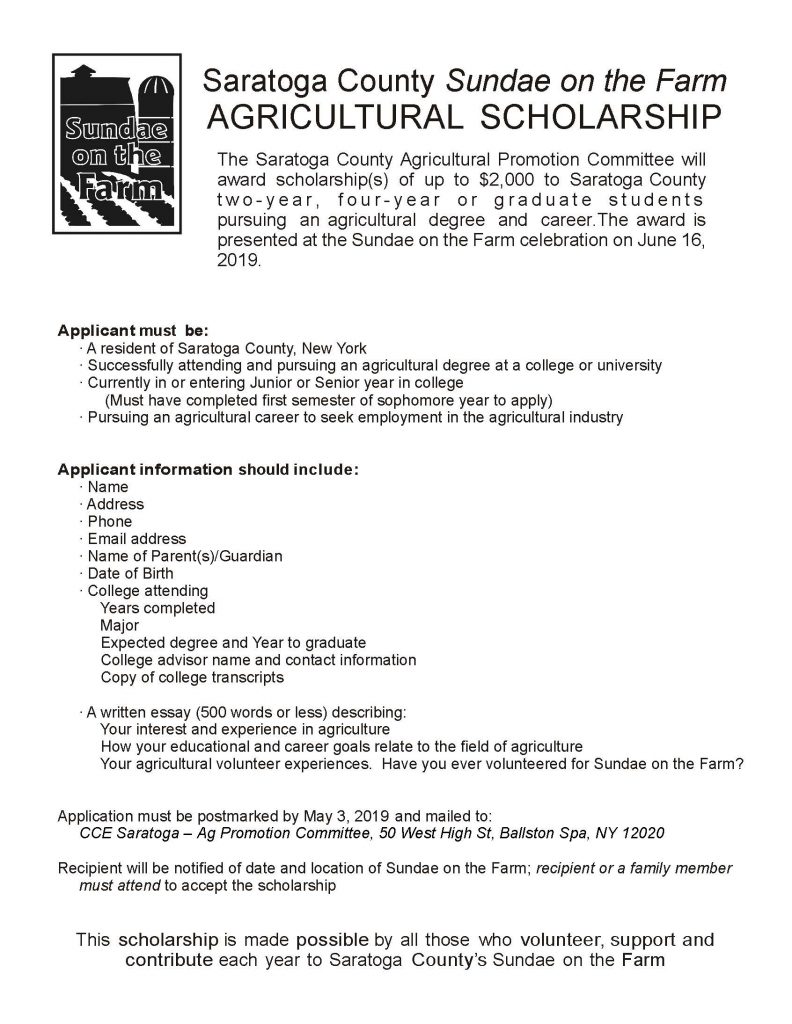 Be sure to follow Sundae on the Farm on Facebook for more updates!
https://www.facebook.com/SundaeOnTheFarm/